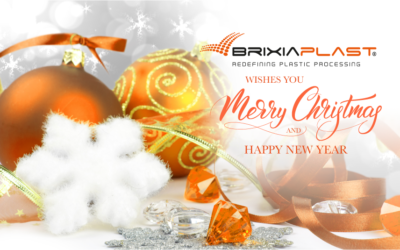 The holiday season is fast approaching, and with it the end of the year is also imminent. For Brixia Plastthis year has been full of changes that have led the company toward great growth in terms of...
read more
DISASSEMBLY
The staff and complete equipment of the assistance department allow you to dismantle any laminating unit quickly.
CLEANING
A latest generation pyrolytic oven allows the components of the plasticizing unit to be cleaned from plastic residues, in compliance with the most advanced environmental regulations.
DIMENSIONAL CHECKS
Complete checks are carried out on the customer's components, to verify the state of wear and to detect any problems. These checks can also be carried out on customers' premises by qualified personnel.
REVISIONS
The overhaul of the laminating units responds to the need for cost containment and speed, but at the same time requires solutions capable of guaranteeing optimal performance.
The quality of a company is measured by the numbers that really matter!
… and these are the numbers from Brixia Plast.
Plastification Screws and Cylinders
SQUARE METERS OF PRODUCTION AND OFFICES
MECHANICAL DRAWINGS MADE AND ARCHIVED
CUSTOMERS SERVED WORLDWIDE
Rapid technological progress and market globalization have made quality management oriented towards production processes a necessity as well as a challenge for our companies.