A Made in Italy Leadership
that we build every day
For years, Brixia Plast has been a reference reality in the design and construction of laminating units. Founded in the nineties , Brixia Plast has gained prestige and international recognition over the years and is now present in Europe and in the world with a solid distribution network.
Thanks to a consolidated experience, the company is able to offer a range of highly customized solutions able to satisfy and support every need of our customers to meet the challenges of a constantly evolving market.
Quality, innovation, expertise are the pillars that motivate our team.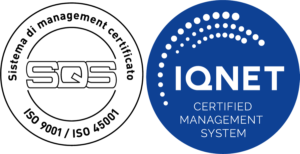 ISO 9001 certification
BRIXIAPLAST QUALITY
Rapid technological progress and market globalization have made quality management oriented towards production processes a necessity as well as a challenge for our companies.

Production capacity up to diameter 320mm and up to a length of 10m

Large stock of spare parts for the main injection molding machines

Over 30,000 construction drawings of the main injection molding machines and extruders

Cleaning service and control of the state of wear of the laminating units

Consulenza ed analisi tecnica dei problemi di processo e ottimizzazione:
qualità del prodotto finale, produttività, riduzione dei costi

Assembly and disassembly service, press start-up, supervision of the production process

Workshops aimed at customers coordinated by technicians with decades of experience in the plastic material transformation sector