Customizable according to the customer's needs, they can be direct or composed of a nozzle body and head.
A mixing element can be inserted into the body of the nozzle, available in various sizes. This solution is recommended to improve the mixing and homogenization of the material avoiding color streaks.
A filter is inserted inside the nozzle body, available in various sizes. This filter is used to safeguard hot chambers and molds , especially in those cases where recycled polymers often containing impurities are used.
Shut-off nozzles can operate via mechanical, hydraulic or pneumatic locking mechanisms. They are recommended to ensure a reliable and repetitive process, especially in the case of very liquid polymers.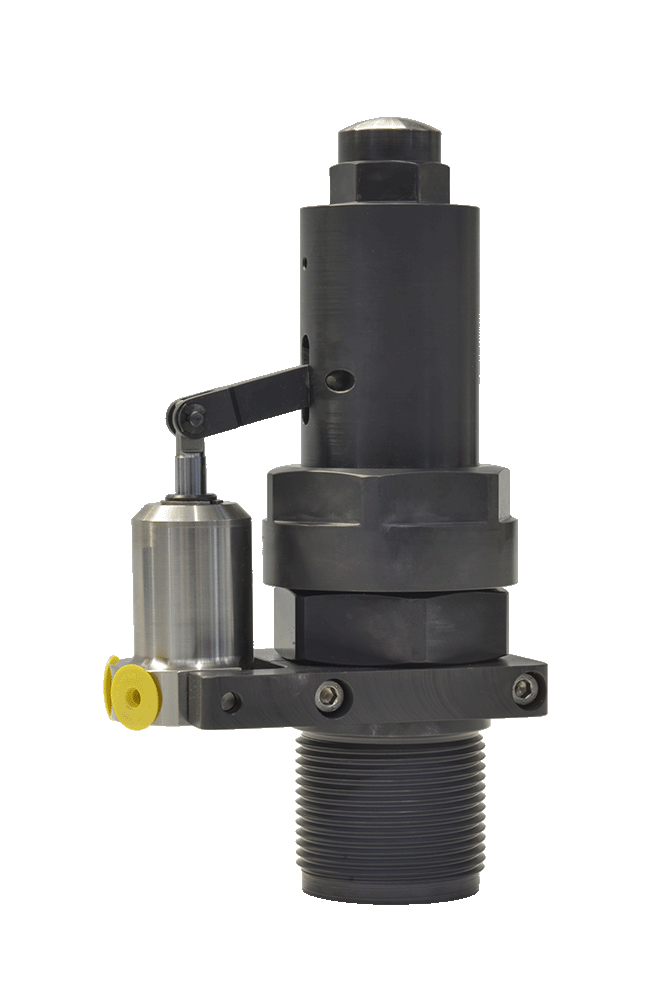 Shut Off nozzles
The shut off nozzles have different fields of application, and are particularly suitable for liquid polymers.
They allow to achieve multiple advantages:
Accuracy in closing, with the elimination of leaks and burrs. Reduction of cycle times

Minimal pressure loss

Optimized heat conduction

No stress on the melt
Parts are interchangeable in case of wear. It is also possible to supply components coated with PVD technology , for greater wear resistance.
The closure can be mechanical (spring), hydraulic or pneumatic.
The choice of the correct model depends on the maximum injection capacity of the plasticizing group.
S10 - L10
S20 - L20
S30- L30
Capacità massima di iniezione
500 cm3 /s
1500 cm3 /s
3500 cm3 /s
Diametro vite
< 30 mm
20 - 60 mm
> 50 mm
Temperatura massima
400 C°
Pressione massima
2500 bar